The U.S. House of Representatives Congressional Arts Caucus coordinates an annual art competition for high school students. This competition provides a unique opportunity to recognize the rich artistic talents of high school students throughout the nation. This event features two categories (students may submit one piece per category): Photography and All Other Permissible Media.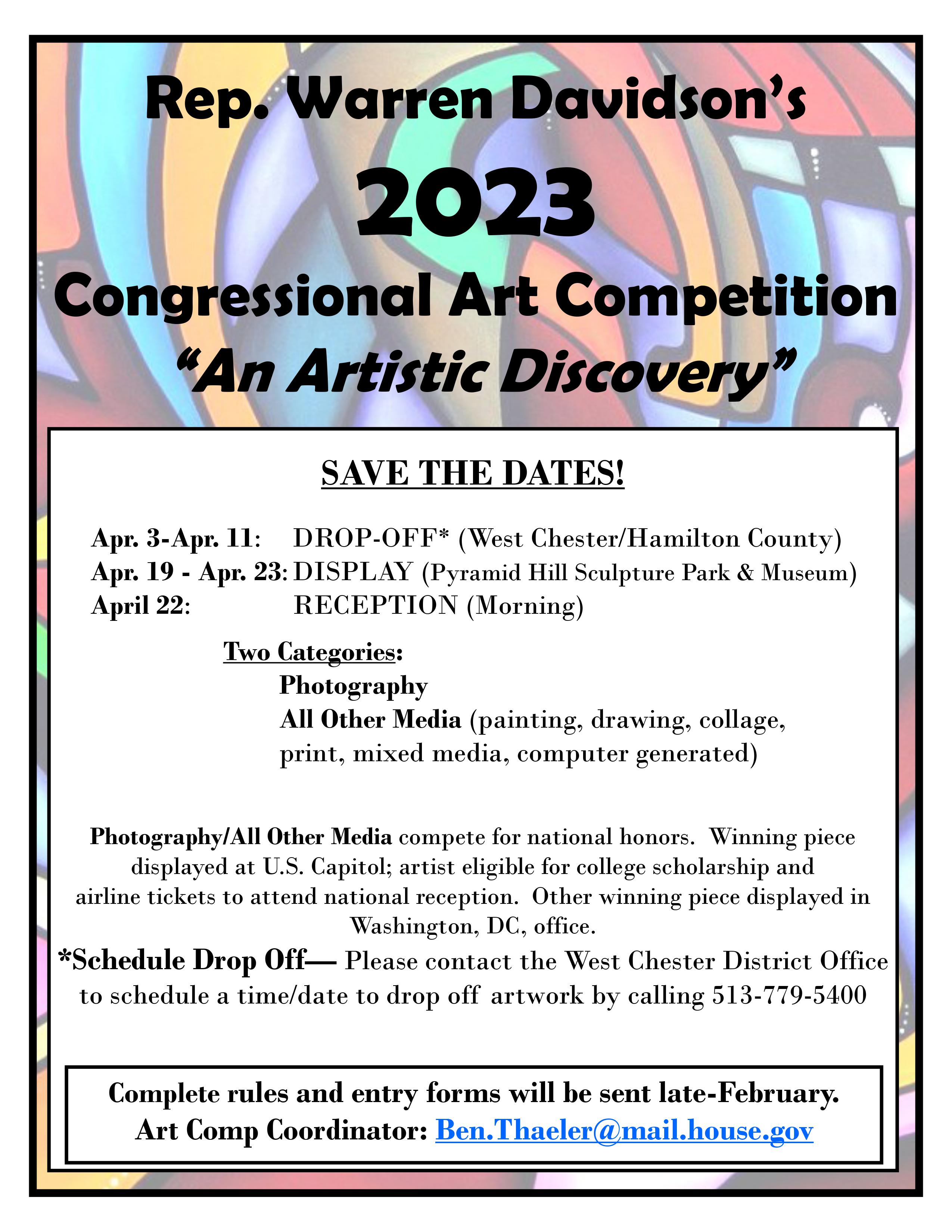 This is a prestigious competition. The winning artwork will represent the 8th District in Washington, D.C., by being displayed in the U.S. Capitol as part of a year-long exhibit. The winning artist may receive free round-trip airfares for the national winners' reception in Washington, D.C., and be eligible for a scholarship from a prestigious arts and design college. Other winners' pieces will be showcased at my Washington, DC, and district offices for the next year.
2023 Congressional Art Competition
2023 Virtual Display
This year's Congressional Art Competition is being featured at the Pyramid Hill Sculpture Park from April 19th through 30th, 2023. You can also view the artwork via the virtual display here.
Scenes from Ohio's Eighth - Art in the Time of COVID
Artists were asked to submit artwork created during, or as a reflection of, the COVID-19 pandemic.
There are no files to display
There are no files to display
There are no files to display
There are no files to display