The U.S. House of Representatives Congressional Arts Caucus coordinates an annual art competition for high school students. This competition provides a unique opportunity to recognize the rich artistic talents of high school students throughout the nation. This event features three categories (students may submit one piece per category): Photography, All Other Permissible Media, and Scenes from Ohio's Eighth.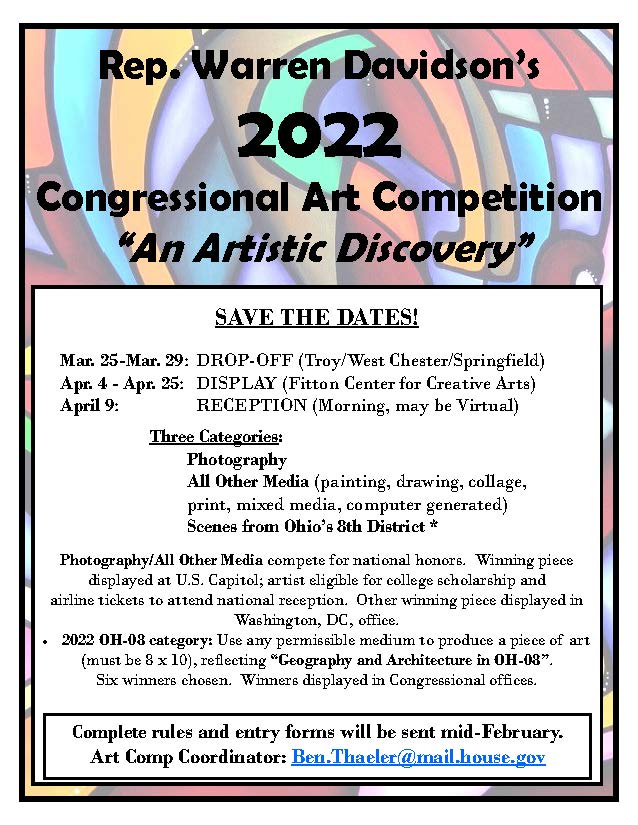 This is a prestigious competition. The winning artwork will represent the 8th District in Washington, D.C., by being displayed in the U.S. Capitol as part of a year-long exhibit. The winning artist may receive free round-trip airfares for the national winners' reception in Washington, D.C., and be eligible for a scholarship from a prestigious arts and design college. Other winners' pieces will be showcased at my Washington, DC, and district offices for the next year.
Scenes from Ohio's Eighth - Art in the Time of COVID
Artists were asked to submit artwork created during, or as a reflection of, the COVID-19 pandemic.