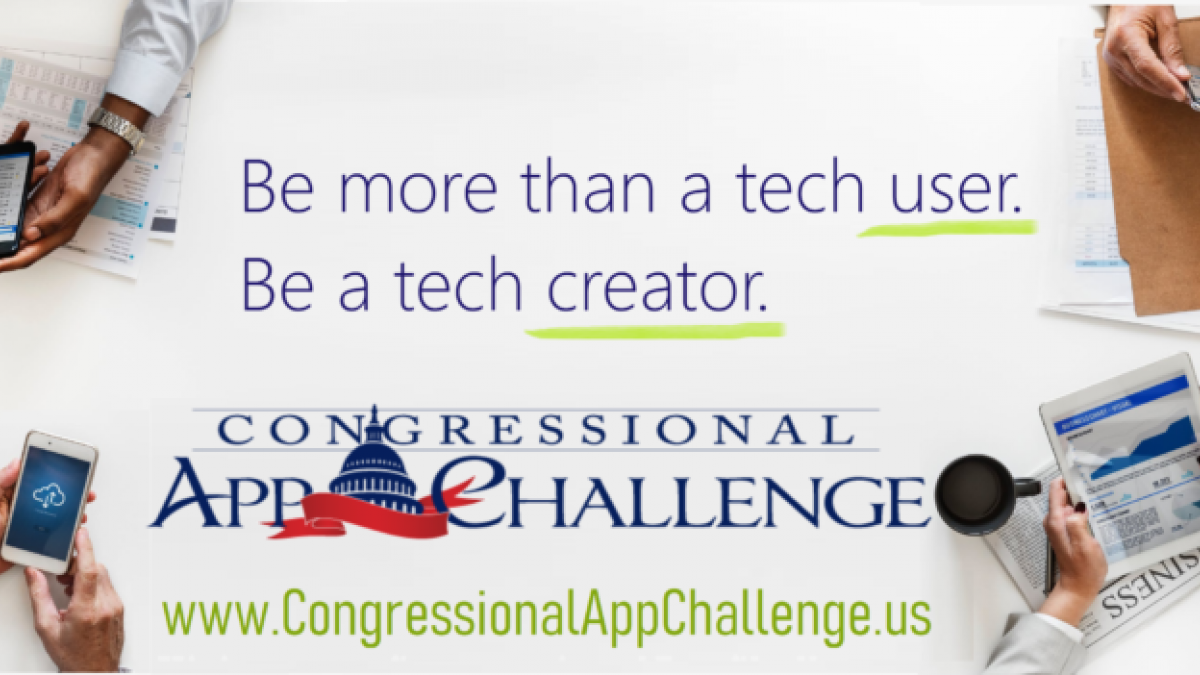 The Congressional App Challenge
The Congressional App Challenge was launched by the U.S. House of Representatives in 2015. The Challenge allows students to compete against their peers by creating and an application or "app," for mobile, tablet, or computer devices. The purpose of the competition is to encourage students to learn how to code by creating their own applications, while highlighting the value of computer science and STEM education (Science, Technology, Engineering and Math).
Congratulations to the Winners of Ohio's 8th District Congressional 2021 App Challenge!
1st Place Submission: Ohio Silicon Recycling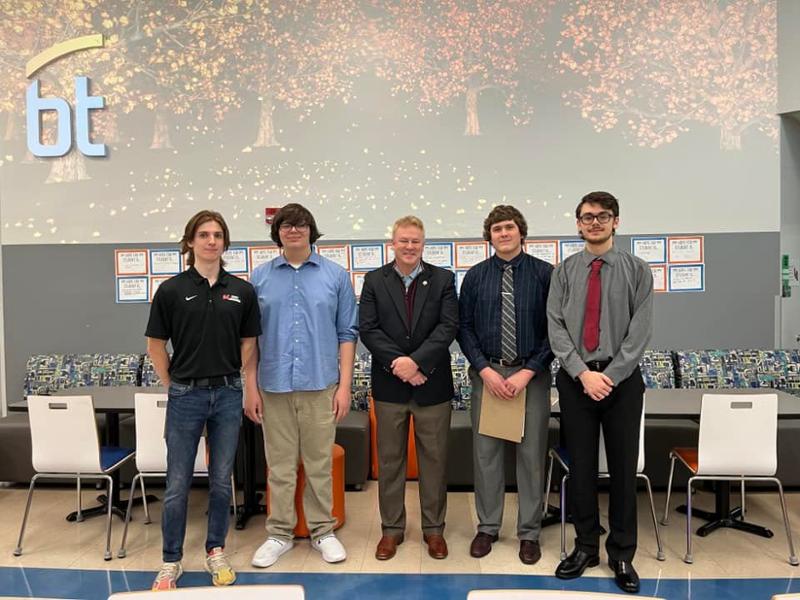 Butler Tech Students: Ethan Flohr, Robert Guise, Micah Bolton, Jacob Reed
2nd Place Submission: Job Decision
Butler Tech Students: Jaiminkumar Patel, Beenum Tamang, Michael Freeland, Bryn Hacker
3rd Place Submission: Freedom Game

Ross High School Students: Andrew Gettler, Seth Kirkendall, Jacob Kaake, and Tanner Schneberger
Register and Submit
The Congressional App Challenge is open to all students who reside in the 8th Congressional District of Ohio and who meet the eligibility requirements, regardless of coding experience. Students of all skill levels are encouraged to participate and learn how to create their own apps. Students must then submit their app via www.CongressionalAppChallenge.us during the Competition Submission Period that ends on November 1, 2022.
A panel will judge applicants based on the following criteria:
quality of the idea, including creativity and originality;
implementation of the idea, including user experience and design; and
demonstrated excellence of coding and programming skills.
The winner of Ohio's 8th Congressional District will be featured on www.CongressionalAppChallenge.us, as well as be on display in the U.S. Capitol Building in Washington, DC.
For more information and to register, please visit the official Congressional App Challenge website at www.CongressionalAppChallenge.us.
If you have questions, please contact Alissa Detrick at 937-339-1524 or Alissa.Detrick@mail.house.gov.