Rep. Davidson Commends Students for Winning International Award
Rep. Davidson Commends Students for Winning International Award
Ross Township, OH - Today, Congressman Warren Davidson visited Ross High School to congratulate four students for winning the 2018 Students for the Advancement of Global Entrepreneurship (SAGE) World Cup. Davidson was invited to present the four students with letters congratulating them for creating JEE FOODS, a student-run nonprofit founded in 2017 to stop hunger and poverty.
Read more about JEE Foods here.
Davidson, a member of the House Financial Services Committee, has routinely pushed to improve career awareness programs for students like the Butler Tech Information Technology program at Ross High School.
The following are pictures and tweets from today's event.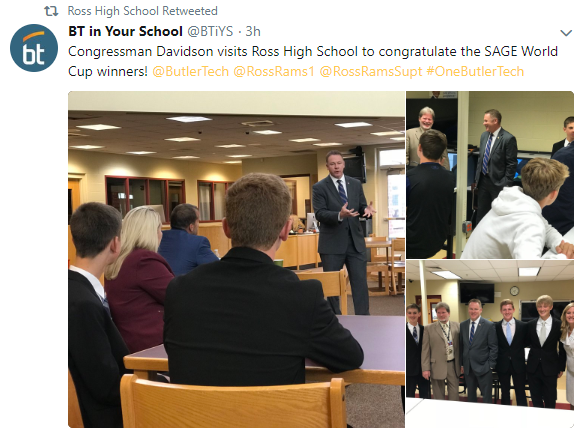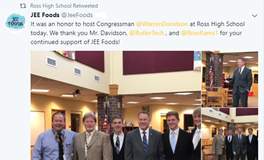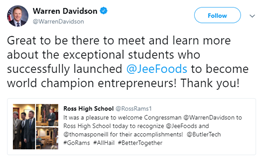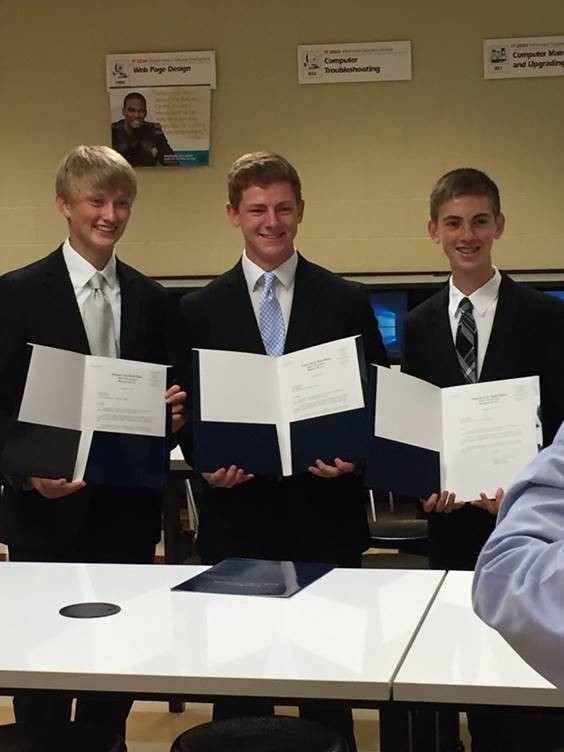 ###